Get better at life, set yourself some HabitGoals.
Available for iOS and Android (please visit App stores).
Video
About
Why HabitGoal? As humans we want to set and achieve goals. As we are also creatures of habit, building a habit to reach a goal usually results in a higher success rate, thereby HabitGoal.
As humans we also like being rewarded and keep things simple, which is one of the ideas behind HabitGoals interface. A simple and more visually rewarding interface, rather than text and list heavy solutions.
HabitGoal also contains a couple of additional psychological minded tools for self reflecting and maintaining a good peace of mind.
HabitGoals

- Create your own habits, goals, or get rid of habits, either from predefined examples or defining them yourself.

Mostly Icon and image driven

- To not remind you too much of all those daily necessary text based Apps you might also use.

Inspire

- Main goal is to inspire you, and get you thinking about your life. How to improve,

happiness

, kick habits, help others, socialize, remember your hopes and dreams. Using the App is secondary.

Relaxed

- Not pushing you. You control your pace. If you want detailed progress charts, constant reminders, cloud synchronization etc. There are other great Apps for that.

Privacy

- Your HabitGoals are personal and private and are only saved to your device.

Themes

- There are several optional themes to make you feel more at home.

Examples and categories

- Find goal examples and goal images split into different categories for inspiration.

Timing

- HabitGoal timing can be customized. For example daily HabitGoals, or for example specific days every second week, have a start and end date, long term HabitGoals without any specific date information.

Minimalist diary

- Optional feature to add a comment for each day.

Rate the day

- Optional feature to rate (and reflect on) each day, by assigning 1 to 6 stars.

Quote/Motto

- Optionally add a quote/motto/mindset etc. to the App main screen.

No Ads

- HabitGoal does not show you any Ads for other products, and does not need an internet connection.

Reminder

- Optional daily reminder to use HabitGoal (to help build the habit).

Free

- That App is free. If you like the App there's an paid option to unlock some extra functionality and content (more examples etc).
Screenshots
Notes
It's recommended to use HabitGoal to try improve your happiness, skills, life, habits, goals, and not as a list of annoying chores.
HabitGoal is not really a calendar app, a reminder app, a to-do list or task list, but is aimed at self improvement, or as an inspiration for such. In an interface which aims to avoid looking like a dull text spreadsheet.
Your HabitGoals are personal and private. They are only stored on your device and not send to any sort of cloud service by HabitGoal.
Try not to go overboard on the number of HabitGoals you set up. Too many and you are bound to struggle, and HabitGoal should never stress you!, if so uninstall this app or leave it be for a while.
It's up to you how to use HabitGoal, you could for example each night before bedtime check how many HabitGoals you completed, rate (and reflect on) the day by assigning 1-6 stars, add a comment on the day like a small diary entry (for example think about the highlights of the day from start of the day, till the end of the day, and note these highlights as #tags in the daily comment).
You can see more screenshots via the App Store buttons at the top of this page.
Hints
You can swipe left and right on most screens to navigate.
In settings you can enable a daily reminder to use HabitGoal (to help build the habit).
You can long press HabitGoals to edit them.
You can open help in-app at any time for more tips and tricks.
The collection section has a quick edit mode. Enable it by pressing the "Collection" title or the small "configure" icon next to the title. In quick edit mode you can remove HabitGoals faster.
Premium version upgrade
The free version is just fine, the premium version brings some extras though. Here's a list:
You can go further back and forward in history (limited to 7 days in free version).
You will get a wider selection of examples and images.
You will acknowledge all those hours I spend putting this App together in my spare time, and encourage further development of this App :-)
You can upgrade to the premium version in the in-app settings.
FAQ
I want to synchronize this on my zillion devices...

Answer: I don't want to stress you with scattering your HabitGoals all over your devices/web/internet. HabitGoals should be kept simple, cozy and private, like a diary on your favorite device.


I want detailed charts, statistics, reminders and calendar views tracking my progress...

Answer: HabitGoal tries to keep things simple, fun, relaxed and not too serious. If you want detailed progress tracking, there are some other great Apps out there.


There's not much text in the App?

Answer: A concept of the App is to try avoid too much text. In this App's context I find icons and images more fun to work with rather than a lot of text, which reminds me of all the other "necessary evil" text based apps/tools I'm using on a daily basis.


What is the "rate the day" feature?

Answer: It's quite simple, each day you can give the day a score from 1 to 6 stars. You can also add a comment for the rating each day (like a minimalist diary). This can be seen as sort of therapy, to make you reflect on the day, and think about how you can improve your next days. It can be found in settings.


When I create a new goal it always starts "today" even though I was looking at another date when clicking the "add" goal button?

Answer: Under settings deselect the option "New goal start date always today".


I want to control the displayed order of the cards

Answer: HabitGoal cards will be ordered by the "time" set on the card. Cards that have a time set will be ordered before cards without a time. On the collection view, cards will be ordered by the card "start" date.


How do I delete a goal including all history of the goal?

Answer: Instead of just pressing the delete button, hold the button and all it's history will be deleted as well. Please notice by doing this the statistics tab will also lose the history of the deleted goal.


How does the "Week 1", "Week 2" etc. work?

Answer: If you only select "Week 1" then the HabitGoal will reoccur 4 weeks later again from the start date week. If you want something to recur every second week (from the start date week), you should select "Week 1" and "Week 3". If you want the goal to recur every week, then all four weeks should be selected (default). These four weeks will continue looping unless an end date is specified.


HabitGoal is running slow..

Answer: Try switch to a theme without a background/animation. If you have many HabitGoals try delete some old ones if possible. Try enabling the "less animations" setting.


Can I share my HabitGoals?

Answer: You can take a screenshot on your phone/tablet of what you want to share. If you don't know how to take a screenshot on your device there are many online guides/videos on how to do this.


Can I change first day of the week?

Answer: Yes you can select Monday, Sunday or Saturday as the first day of week in settings.


Can I see tutorial and tips again?

Answer: Yes in settings there's an option to "Enable all tips again".


Contact
For support, requests, comments, feedback, suggestions etc. write:
habitgoal@catswithfunnyhats.com
Legal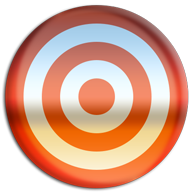 Copyright © Martin Bresson - Catswithfunnyhats.com 2023